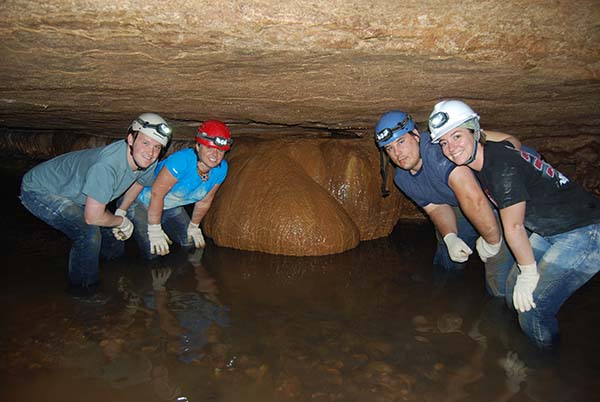 Off-Trail Wild Tours
Takes approximately two hours
One mile walk, mostly off-trail.
Will be at least knee-deep in 54 degree water!
Guests will wear a helmet with a headlamp as their only light source.
Guide will lead guests over rimstone dams, through beautiful areas full of intricate formations, all the way to the "Mushroom" formation (pictured).
Guests often spot rare and endangered species who stay out of reach of natural light.
Must schedule in advance. Participants must be 12 years old and up.
Minimum of 2 - $175
Group of 3 - $225
Group of 4 or more - $50 per person.